Lost In Translationv1.00
• Summary: Ever find yourself in a foreign country eager (or clueless) to what is written on a shop sign or restaurant menu? With your trusty phone, its camera and some smart cloud services that could all be a thing of the past.
• Requirements:
Windows Mobile Pocket PC 5 , 6 , 6.1, 6.5.x

This initial release works on Windows Mobile 6.x WVGA (e.g. HD2) , VGA and QVGA PPC Phones and enables you to take pictures of Japanese signs or text for translation into English.

Features:
User friendly and handy travel companion.
Provides Japanese Character Recognition and Translation.
Integrated with Japanese Character Recognition cloud services.
Google Translation integration for Multilanguage output support.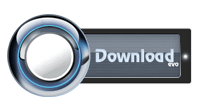 Lost In Translationv1.00