F1 2010 Mobilev3.31
• Summary: Formula 1 2010 information straight on your Windows Mobile Pocket PC or SmartPhone with in eleven different languages. Race results can be filled in manually or by using the build-in update function.
• Requirements:
- Windows Mobile Pocket PC 5 , 6 , 6.1, 6,5
- .NET CF v2.0

» F1 2010 Mobile Description

Developer: DeepWeb Internetsolutions
Support Email: mobile@deepweb.nl
Web Site: http://mobile.deepweb.nl

Update V3.31 - New championslist for drivers and teams
- Small bugfix for standard mobile devices (phone)

F1 2010 Mobile has a small footprint runs on CF.NET 2.0 and includes:

-Calendar
-Circuit information

Results
-Drivers and Teams
-Pole position
-Update function

Additional information
-Driverslist
-Teamlist
-Championship
-Driver
-Team

Calendar
-Overview 2010
-Add GP events
-Remove GP events

In the languages: -English
-Deutsch (German)
-Français (French)
-Español (Spanish)
-Hungarian (Magyar)
-Italiano (Italian)
-Nederlands (Dutch)
-Português-Portugal (Portuguese-Portuguese)
-Português-Brasileiro (Portuguese-Brazilian)
-Română (Romanian)
-Čeština (Czech)
-Pусский (Russian)

It contains information about the circuits, drivers and teams.
Race results can be imported by using the build-in update function.

F1 2010 supports landscape and portrait format in all common display resolutions.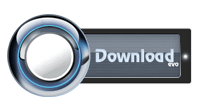 F1 2010 Mobilev3.31