Windows Phone 7 theme for WAD2v0.80

• Summary: Here is theme for WAD2 emulating the latest metro sense from windows phone 7...
• Requirements: Windows Mobile Pocket PC 5 , 6 , 6.1 ( WVGA Screen)



» Windows Phone 7 theme for WAD2 Description



Download the needed scripts from links below below http://www.mediafire.com/?kzjdm2njmfl Please subscribe to this thread so that you will get notified when i release later version... First of all rename the wadesktop file to "windows Phone 7" create a folder in the root of your Storage Card and name it "skin". extract the wadesktop file to this folder ( click wadesktop file and select ( "Storage Card\skin" for extraction)... so that you will have " Storage Card\skin\windows Phone 7"... then extract the contents of skin.rar to "Storage Card\skin\windows Phone 7" to utilize the theme properly... please install mortscript and message2reg into your device memory.... the icons on music page links to following folders so make 7 folder inside "Storage Card\My Music\**" and name them 1> B metal 2> country 3>H metal 4>hiphop 5>Pop 6>Rock 7> Thrash and 2 folder inside "Storage Card\My Videos\**" and name them 1> MOVIE 2> Music to add apps, contact and games just click the add button or same page and choose the place 1~9... 1 is the first left on the top and 9 is the last right on the bottom.. choose a png from anywhere in your device and choose a link to program (.lnk) and enjoy... here is the video of the my new theme in making i used my mobiler to make the video so it seems too slow. http://www.youtube.com/watch?v=4oAmYQ4fbm0 Games icon created by pollpix... thanx man for letting me to use it in this theme;););) Download:- http://forum.xda-developers.com/showthread.php?t=651047 Cheers and Enjoy...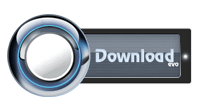 Windows Phone 7 theme for WAD2 v0.80